Repair Services
500001
Display Line Repair
Black or blank horizontal lines
Intermittent or flickering horizontal lines
Lifetime Guaranteed
Is your instrument's display plagued with those annoying black, missing, dark horizontal lines, making it difficult or even impossible to read accurately? We can repair your Scopemeter's LCD and restore those missing lines for a fraction of the cost of a new display. Lifetime guaranteed!
| | | | |
| --- | --- | --- | --- |
| Display Line Repair | | $ 195.00 | |
500023
Basic Calibration, Non-Traceable
Expired or voided calibration
Calibration notice nag message
Unstable or inaccurate readings
Ideally suited for engineers, mechanics, field service personnel, students, and all others who do not need the extra expense of an NIST-traceable procedure. Our basic calibration is the same as a certified cal but without traceability. We use the standards and procedures outlined by Fluke for proper, accurate calibration so we can guarantee 100% compliance to the published tolerances. Not suited for ISO-certified facilities, medical uses, or other applications that requires conformance auditing.
| | | | |
| --- | --- | --- | --- |
| Calibration, Basic Non-Traceable | | $ 95.00 | |
500004
Channel Repair
Flat or unresponsive trace / no waveform
Inaccurate or erratic readings
Solid, black trace line
Calibration failures or errors
Inoperative channels are found most often in instruments over 5 years old that have been sitting unused for several months or more. Symptoms range from erratic readings to blank or missing trace lines. This repair is a flat-rate service based on the number of channels in need of repair and includes our basic calibration, which is required.
500007
Diagnose & Quote
Power issues
Battery charging problems
Dark or faint display
Waveform unstable
Not sure what is wrong with your instrument? Give us a brief description of the problem and we'll check it out for you. Once we determine the cause of the trouble, we will send you a quote for repairs. The evaluation fee is waived if you decide to proceed with the repair. If your instrument cannot be repaired, we will return it at no charge under our "No-Fix, No-Pay" policy (minus return shipping costs).
Problem description is required
Problem description:
Diagnose & Quote

$ 60.00

$ 0.00
500022
Collective Power Fault Repair
No power-on
Faint beep when power button is pressed
Battery not charging
Intermittent power issues
Having trouble powering or charging your scope? Our flat-rate Power Fault Repair addresses any and all issues related to power failures. Select this service to get you back up and running quickly.
| | | | |
| --- | --- | --- | --- |
| Collective Power Fault Repair | | $ 445.00 | |
500026
192/196 To 199 Upgrade
Faster bandwidth
Extended Offset feature
Advanced mathematics
Firmware update
Upgrade your 192 or 196 Scopemeter to a full-featured, 200MHz 199! Your Scopemeter is almost there already, you don't need a whole new meter to enjoy all features of the faster, more capable 199. This upgrade makes a 192 or 196 exactly the same as if it were originally a 199 from the factory.

Includes hardware upgrade, firmware update, and basic calibration without a certificate.
500019
Expedited Service
Get fast, 1, 2, or 3-day turnaround on most services
Money-back guarantee
Return shipping costs are not included
Need your instrument back in a hurry? We offer 24, 48, and 72-hour turnaround options with a money-back guarantee. The clock starts ticking from the time we either receive your meter or your acceptance of an official quote, and it stops when it is boxed and ready for shipment. If more than the allotted has elapsed, we will refund the Expedited Service fee.
Conditions:
For instruments received on Friday after 12:00 p.m., the clock stops at 5:00 p.m. and resumes the next business day at 9:00 a.m. (Central Times).
For Diagnose & Quote scenairos, the clock starts when we receive your instrument and stops when we send you a quote for repairs. It resumes when we receive your acceptance of the quote.
If parts are required for any repair that are not in stock, the clock stops when the parts order is placed with the vendor and resumes when the parts are received and checked into inventory.
"Boxed and ready for shipment" means the instrument is ready for pick-up by the carrier. The carrier will be notified immediately of the shipment. If the carrier does not come or has already come that day, pick-up may not occur until the next business day.
Return shipping charges are not included in this option.
We highly recommend sending your instrument using a trackable shipping method. If possible, select a method that ensures delivery before noon. You should select a return shipping method during checkout; the default is "Best Way".
| | | | |
| --- | --- | --- | --- |
| Expedited Service Option | | $ 120.00 | |
Replacement Parts
400016
5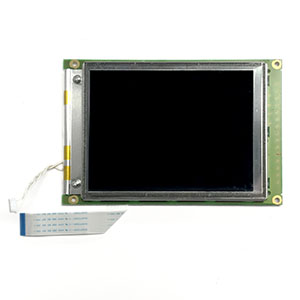 Fluke 190 LCD Module, USED
Monochrome 240x240
Bright CCFL backlight
Lifetime guaranteed against the appearance of horizontal lines
Used Stock available only
Replacement LCD modules for use in the original 190-series Scopemeter (not "B" or "C" versions). The original displays were discontinued by Fluke several years ago, so no new stock is available. All used LCDs we sell have our Display Line Repair applied to guarantee they will never develop the common horizontal line problem.
| | | | |
| --- | --- | --- | --- |
| 190 LCD Module, Grade A | | $ 395.00 | |
400002
0
Fluke BP190 NiMH Battery Pack
Nickel Metal Hydride
7.2 Volt
3.5 Amp Hour
The original Fluke NiMH battery for all 190 series Scopemeters. Dependable and ready to work under all conditions, the BP190 is the standard workhorse battery for Fluke's latest Scopemeter lineup. Average run time is 4 hours on a fully charged battery under normal conditions.
| | | | |
| --- | --- | --- | --- |
| Fluke BP190 NiMH Battery Pack | | $ 165.00 | |
400001
0
Interstate BP190 NiMH Battery Pack
Nickel Metal Hydride
7.2 Volt
3.6 Amp Hour
A solid performer, this Interstate version of the BP190 meets or exceeds the original Fluke battery in all aspects including lifetime and capacity. Designed as an economical alternative to those not needing the OEM pack, these batteries have a proven track record built on Interstate's attention to quality and detail. We use these in our own instruments and highly recommend them without hesitation. Gives 4 hours of uninterrupted run time on a fully charged battery.
| | | | |
| --- | --- | --- | --- |
| Interstate BP190 NiMH Battery Pack | | $ 65.00 | |
400009
4
Fluke 190 Scopemeter Padded Hand Strap
Fits all 190-series Scopemeters
Includes holder clips
Adjustable size
Is your side handle worn or missing completely? Designed for easy single-handed use of your 190-series Scopemeter, these padded handles are comfortable and adjustable to fit your hand perfectly. Velcro straps simply slide through the retainer clips (included) to make for easy size adjustment.

Installation requires opening the instrument case to fit the retainer clips into the slots in the case. Any calibration or warranty labels sealing the case must be broken to perform the installation.
| | | | |
| --- | --- | --- | --- |
| 190 Adjustable Padded Hand Strap | | $ 65.00 | |
400010
2
Fluke 190 Top Cover (Holster)
Rubberized yellow top input cover
Includes mounting screws
For all 190-series Scopemeters
Original input covers for the top of all 190-series Scopemeters. These are great for replacing a marked or broken top cover to make your instrument look new again. Also available is the set of both top and bottom covers.
400011
0
Fluke 190 Bottom Cover (Holster)
Rubberized yellow bottom cover
Includes mounting screws
Grade B: marks and/or scuffs
Give your scope a fresh, clean look with a simple cover replacement. Comes with two combo-torx screws for mounting. Snaps into place with a positive action so you know it is seated.
| | | | |
| --- | --- | --- | --- |
| 190 Bottom Cover, Grade B | | $ 45.00 | |
400012
0
Fluke 190 Cover Set
Top & bottom rubberized holsters
Complete with screws
Complete set of yellow top and bottom covers for the 190-series Scopemeter. Includes two screws for each cover for proper mounting. Great for replacing dirty or damaged covers when intending to sell your meter.
400013
1
Fluke 190 Back Cover
Fits all 190-series Scopemeters
Includes two screws
Does NOT include tilt stand (bail) or hanging strap
This cover fits all 190-series Scopemeters including the original 190, 190B and 190C models. Includes two combi-torx screws for securing to the front cover. Does not include tilt stand or hanging strap; both may be ordered separately.
400017
9
Keypad Contact Board
Replaces damaged keypad foils
Easy to install
Lifetime warranty
Designed as a drop-in replacement for the original keypad contact foil. Recognizing the weaknesses in the OEM foils, we developed our own replacement contact board that is much more substantial than the original Fluke foils. Installation is simple; remove the existing foil and position the new board directly in its place. If you prefer to have us perform the replacement, first add this item to your cart then order the "Diagnose & Quote" service above and put a note in the Comment field requesting the replacement.

Possible symptoms of a defective foil include non-functioning buttons, erratic instrument behavior, or inability to turn the instrument on. In some cases, the instrument may be turned on but no other buttons respond when pressed. Lifetime warranty.
| | | | |
| --- | --- | --- | --- |
| 190 Keypad Contact Board | | $ 65.00 | |
400036
1
Fluke 190 Charger Jack
Fits all 190-series Scopemeters
Genuine, original Fluke charger jack/port
A broken charger jack is a common problem on all 190-series Scopemeters. This jack is proprietary to Fluke; you will not find it at any electronic parts supplier. Most often, the rear pin breaks off due to repeated insertions of the charger plug. The jack is connected to the main PCA only by the solder joint and is not fastened in a solid manner. Thus the jack is allowed to move slightly when the plug is inserted or removed. To overcome this problem and help prevent breakage of the replacement jack, we highly recommend using a bead of hot-melt glue or another liquid adhesive between the jack and the gray input terminal assembly. This will give the jack a firm anchor so the pins do not take the full force of the plug.
400046
2
Fluke Charger Cable
Fits all Scopemeter and Power Analyzer chargers
Genuine, original Fluke charger cable
A broken charger cable is a common problem on all Fluke Scopemeter and Power Quality Analyzer chargers. The plug end is proprietary to Fluke; you will not find it at any electronic parts supplier. Most often, the cable breaks internally near the strain relief due to normal handling and use.
| | | | |
| --- | --- | --- | --- |
| Fluke Charger Cable | | $ 30.00 | |
400069
2
Fluke 190 LCD Bezel, Grade A
For original 190-series Scopemeters only
Includes metal bezel frame and glass
Replacement LCD bezel for use in the original 190-series Scopemeter (not "B" or "C" versions). Broken bezel glass is a common occurrence if the unit is dropped or something is placed on the display.
| | | | |
| --- | --- | --- | --- |
| 190 LCD Bezel, Grade A | | $ 65.00 | |